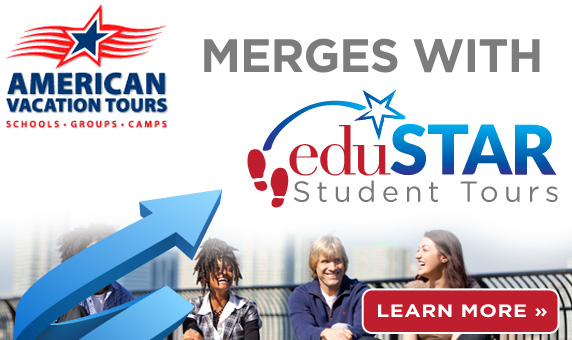 After 30 years of world class service, American Vacation Tours has teamed up with other industry veterans to bring you
eduSTAR Student Tours.
eduSTAR brings experience, knowledge and professionalism to student travel. With an improved lineup of destinations and subjects, we are excited to welcome you to a new era of educational trips. We uphold the highest standards for your safety and enjoyment, and we're confident your experience with eduSTAR will bring you back again and again.
Our well-planned, memorable group tours are a result of over 30 years experience creating travel itineraries. Provide us with details of your group's destination, interests and the size of your group, and we'll help you find additional entertainment along the way and make lodging and restaurant recommendations, based on the types of activities your group is interested in, your time frame and budget.
Need help planning your group tour? Call us or get a free quote online.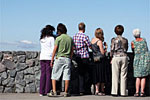 Group Travel
Is your group planning an unforgettable vacation, a fun getaway corporate event or perhaps traveling to a city abroad? Does your group prefer a day of sightseeing in the country or the city, cruising on the water, outdoor adventures, dining & theater, gambling and shows, shopping at outlet centers or quaint communities of shops?
We have lots of ideas to help make your trip special. Our experience really counts when we make lodging and restaurant recommendations, based on our years of experience planning and escorting group tours in the United States, Canada and abroad.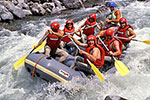 Camp Getaways
AVT picks up anywhere and goes anywhere. Our experienced tour guides are prepared to accompany campers from their Camp location to an exciting getaway destination and back. For example, we recently escorted more than 100 campers across the country on vacation tours of the West Coast and French Canada.
Call today for more on our "Safe Vacation" Tours for Camps!